Our mission at Balmoral Show 2023 is to provide a fun, interactive and educational day out for children attending primary and special needs schools.  In doing so we aim to help them achieve a better understanding of food and agriculture within Northern Ireland, in an exciting and dynamic environment.
Brilliant Trails will provide the children with an interactive guided tour around Balmoral Show 2023 which will last approximately 1 hour and 10 minutes.
During the tour our Brilliant Trail guides will lead each group to the show's interactive points, providing support to children, and teachers, throughout the duration of the trail.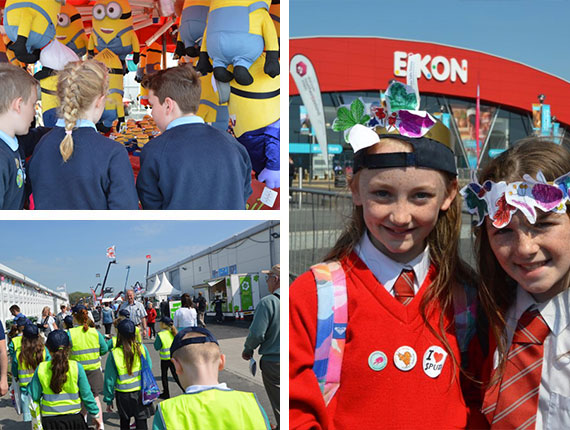 In the last 5 years we have guided over 25000 primary, and special needs, school children around Balmoral, and at Brilliant Trails we can now assist you with show bookings and your transport to and from the show.  We take pride in our repeat custom as it lets us know we are getting it right for our Balmoral Kids', teachers and parents.